About Green Meadows
A locally-owned small business
My name is Erica Turner and I'm the owner of Green Meadows Cleaning Service. I have used just about every cleaning product on the shelves since beginning my cleaning business journey, and in nine years, I have to say that I finally found the products that believe deliver the best cleaning for my customers.
Before we use any products in your home, we always use them in my home first. We will never use anything that I have not researched, tried, and tried again. One of the ways that we strive to provide you with an exceptional house cleaning experience is through consistency, so changing products is not something that I take lightly. In order to stay transparent, I will admit, that I am not totally against other cleaning chemicals. We sometimes have to break out the stronger stuff, such as bleach and lime away, on more difficult cleaning tasks and build-up.
In the early years of having staff, we used the stronger stuff.. and then one day, it hit me. My employees and I were using these stronger supplies, All DAY, EVERY DAY. There was no way this could be healthy for them. In fact, I had a couple of incidences where I would wake up with trouble breathing after using these all day. And just like that, we stopped using them.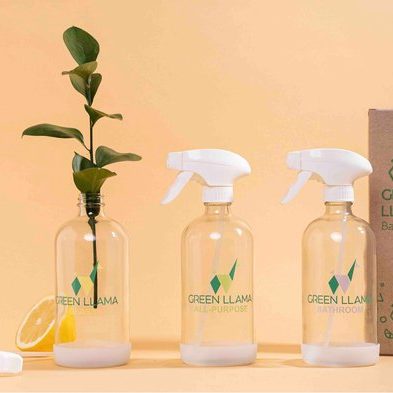 It was at this point I began experimenting with several different ones. Some would smell good but weren't good at cleaning, while others cleaned well and they had a horrible odor. (Note: Smelling good doesn't mean it is clean, but smelling horrible is a NO for me.)
Fast forward to October 2021. I met Kay at a business networking lunch. She talked about her and her husband's business named Green Llama. She began to describe the products that both her (occupational therapist) and her husband (neuroscientist) created. Her presentation about her product definitely had my interest. Being the person and business owner I am, I did have questions.
Is this really Eco-Friendly? Will it actually work?
So in order to stay true to my company, my teams, my clients, and myself, I started my research. Kay brought me some samples to start with and I started using them to clean my own home. I began to dive into her website, Facebook page, and other internet searches. After all the digging, with permission from a few of our clients, we started using these products in a few of the homes.
After a hugely positive response, we made the decision based on the following:
The Reasons we made the switch to Green Llama products in our residential home cleanings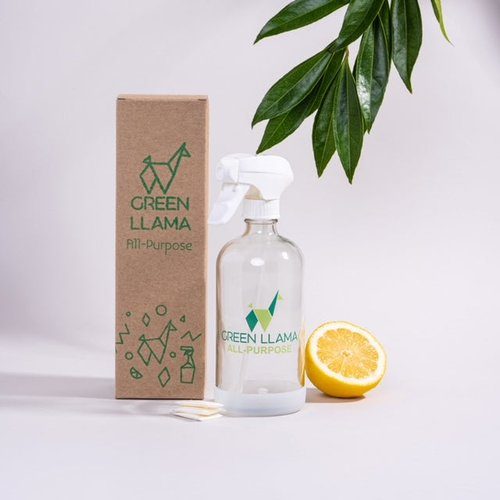 Eco-Friendly- We always want to be as less harmful to the environment, your family, pets, home, health, and our staff as we can be. (see the review from the Tennessee Environmental Council below)
Ingredients- All of the ingredients are listed on the EPA safer alternative list.
Small Local Business- Our company is known for being community and people driven. Supporting a small business in our Johnson City and Kingsport community means we are helping to stimulate the local economy and that helps all of us. Green Llama is a small business in Johnson City Tennessee.
This stuff is good- It really works! We believe in only using high quality products when cleaning your homes. As we tested it in our own homes, our cleaning technicians and myself have been amazed at how well it cleans. The bathroom cleaner cuts through soap scum like crazy. And the glass cleaner? It is amazing!
Disclaimer: Other than purchasing a high-quality cleaning product, and building a wonderful working relationship with Kay (one of the owners) we do not receive any credit or compensation for this description of her product. I just believe in offering a service that doesn't just help our clients, but the community and our employees as well. I am very proactive in making the best house cleaning, office cleaning. and company practices and decisions for Green Meadow Cleaning, based on research, facts, and testing it myself.
For more information on the Green Llama Products that we use please visit their website at https://greenllamaclean.com/
Cleaning For A reason
when it matters to us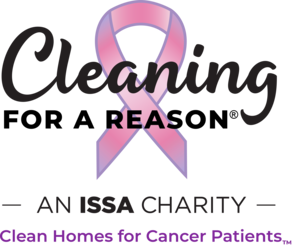 In honor of my mom and the many others battling cancer, in November of 2017, we had the honor and privilege to partner with Cleaning for a Reason, a non-profit that enables us to donate cleanings to women, men, and families with children undergoing cancer treatments.
My vision when beginning our cleaning company was to help other people and to give back to our community. I feel as a business owner that we have an obligation to help change lives through our businesses. After all, it is the support of our neighbors that allow us to continue as a small business. We strive to do this in many ways, but my mom is my inspiration.
My first direct experience with cancer was in 2010 when my mom was diagnosed with esophageal cancer. It was a struggle for her to have the energy to complete the tasks that she needed to, especially after chemo treatments. Even doing something as simple as dishes would take its toll on her due to the lack of energy she felt. I lost my sweet mother on December 14, 2010, one day before her 67th birthday. While we provide a service that helps people free up their time so they can do other things that they enjoy instead of the daunting tasks of chores, there are others that just can't do it their selves.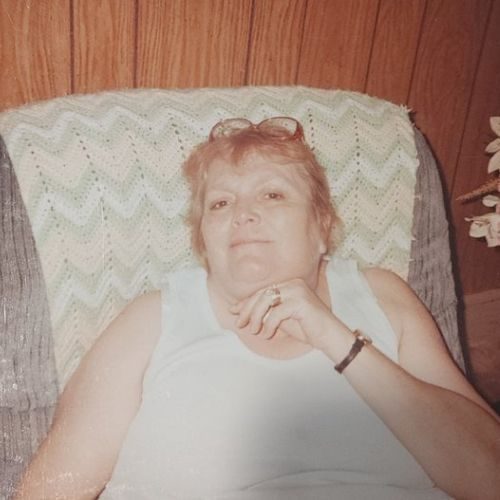 Having a clean home is so important to most of us, but imagine not being able to. Imagine not having the energy. That was my mom, and this is why I do what I do.